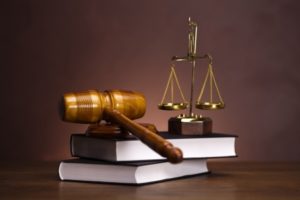 NOTE: Need immediate help from a licensed bail bondsman in Delaware? Call 302-407-0939 now to be connected to a caring and experienced professional, 24/7!
We understand that you need answers, and you want to educate yourself during this difficult time.
In order to make you as comfortable as possible, we have compiled a number of resources for you. Please click on any of the following links to learn more about any of the topics that pertain to your situation or question.
Delaware Code
All bondsmen in Delaware are governed by Title 18 Chapter 43 Subchapter II Bail Bond Agents. What we are permitted to charge in fees and commissions is regulated. Please refer to http://delcode.delaware.gov/title18/c043/sc02/index.shtml for the complete text of the code.
Miranda Warning
Many people have heard the term "Miranda Warning" or being read their rights; however, they don't always understand them. Here is the background and wording: Wikipedia Entry on Miranda Warning. Generally speaking, the warning sounds something like this: You have the right to remain silent, Anything the you say can and may be used against you, You have the right to an attorney, and if you cannot afford an attorney, you will be appointed one if you wish. Again, refer to the article for more information.
Delaware Bar Association
Click Here to access the links to the resources available to the public through the Delaware Bar Association.
Volunteer Attorneys
The Delaware Volunteer Legal Services Website can help you determine if you qualify for free legal assistance.
If you need bail here in Delaware, call us at Free Delaware Bail Bonds now at 302-407-0939!
Serving all counties in the state.