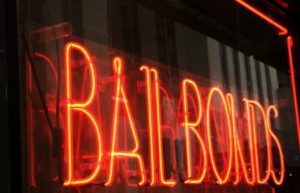 NOTE: Need immediate help from a licensed bail bondsman in Delaware? Call 302-407-0939 now to be connected to a caring and experienced professional, 24/7!
Because of the popularity and attention our profession has received in recent years as a result of a number of television shows, we are frequently asked about the requirements to become a bondsman. Have you ever wondered what it really takes to become a professional bail bondsman? The first step is to contact your state's department of insurance and request a list of schools for bail bond classes and licensing information.
Eligibility Requirements for Delaware are as Follows:
– Must be 18 years of age or older
– Ability to pass the producer licensing exam
– Be a resident of this state
– Submit fingerprints
– Pass a criminal background check
– Pay the $75 license fee
– Provide their fee schedule
Our state does not require you to attend a pre-licensing course. With that in mind, it is still a great way to prepare for your licensing exam and is proven to be highly beneficial. The courses you'll take, if you so choose, include bail laws in our state, insurance ethics, and the bail bond procedures.
Once you've found a school and have been accepted, your instructor can show you how to complete the necessary licensing certifications. After you have completed your state licensing requirements and received your certification, you'll need to find an insurance provider who can cover the amount of bonds you have which ensures you're protected when someone skips a court date.
Next, you must apply for your state license through the Delaware Department of Insurance. When you've successfully obtained your license, you will need to join a bail company or establish your own company. Working for a pre-existing bail company is a great way to start your journey. It will help you network with other insurance companies that underwrite numerous bail bonds in your area. You can also gain the experience you will need when you decide to open a company of your own.
Finally, you must complete the necessary courses each year to maintain an up-to-date license. Becoming a bail bondsman is hard work, but with the right mindset, it can be achieved. Keep in mind, however, that the day-to-day tasks are not likely to be as "exciting" as the television shows make it look. The smartest way to achieve your dream of becoming a bail bondsman is to find a great school and an insurance agency that's committed to keeping your best interest in mind. With these things behind you and the proper licensing and education, your success in the industry will be virtually endless.
If you need bail here in Delaware, call us at Free Delaware Bail Bonds now at 302-407-0939!
Serving all counties in the state.